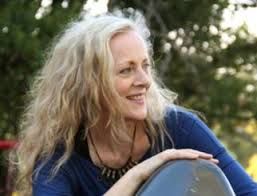 Karen Melton
Karen Melton & I met in an ecstatic dance workshop in Bristol 25 years ago. She is a wild woman in the deepest truest sense of the word. Karen is a dear friend, peer, mentor & more recently became my professional supervisor in the somatic prenatal and perinatal field. She introduced me to William Emerson & the world of Somatic Prenatal & Perinatal Psychology & Health. As fellow travellers we explored the world of Tantric sacred sexuality & healing. She is my soul sister & has influenced & supported my work from the beginning. She lives in California & has a thriving somatic prenatal & perinatal therapy practice.www.KarenMelton.com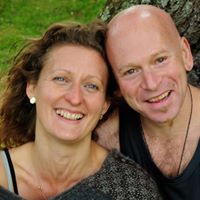 Susannah & Ya'Acov Darling Khan
I met Susannah & Ya'Acov in Bristol. Susannah was pregnant with their son Ruben, it felt like a special time, the iminet birth of their son & the birth of a new life phase for me. There were about 12 of us being taken through the 5 Rhythms over 5 days. Back then there were no evening classes, the plethora of ectatic dance offerings we now see, were nowhere to be seen. S & Y were as awesome then as they are now, full of fire, depth, love & enthusiasm. If was an emotional & liberating experience to meet them & dance with them, they set me on a profound path & I am deeply grateful for their teaching & friendship over many years. https://www.schoolofmovementmedicine.com/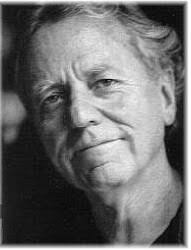 William Emmerson
Working with William was a profound initiation into the implications of our earliest experiences. With him I learnt about how early traumas continue to be repeated in the patterns of our lives. William is a wild card and a catalyst, being with him is a feast of creativity, fun & at times, edgey exploration, he has deep respect & compassion for 'the little one' in everyone.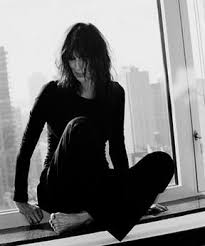 Gabriel Roth and the 5 Rhythms®
Gabrielle was my teacher for many years, I first met her in my twenties through dancing the 5 Rhythms with Susannah & Ya'Acov. She was brilliant, insightful, funny charismatic & compassionate, she would name all the elephants in the room & then get them dancing. Over the years we transitioned naturally from teacher student, to mentor and friend. I felt seen and accepted as well as challenged. The 5 Rhythms is such a big and all encompassing body of work, & even though, sadly Gabrielle is now dead, it has been an ongoing challenge to differentiate my own offerings from her powerful body of work. I received so much from Gabrielle in terms of permission to be myself & loosening my attachment to who I think I am. She was a strong, beloved & beautifully fallible role model.
Suprapto Suryodarmo
I first met Prapto in Devon over 20 years ago, I loved working with him, moving inside & outside on the land, in sacred places such as stone circles, in parks, by rivers and on the moors. I worked with him intensively, with him I felt I reclaimed lost parts of myself, particularly in relation to the land. Time passed & I did not see him again until 2 years ago when he came to teach in Stroud. It was moving to reconnect with Prapto & particularly to understand how profoundly he has influenced the work I offer. Prapto had a particular quality of heart that touched me deeply. A gentle man with humour & huge  compassion.  https://www.amertamovement.co.uk/
Nicolas Twilley
Dawn Oakley Smith
Shaun & Kim Ellis, the Dogs & Wolves
MA in Dance, Somatic Education & Well-being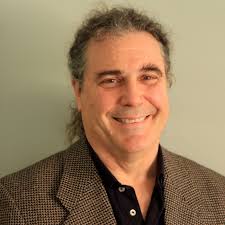 Ray Castellino
My friend Karen had told me for years that I should go work with Ray...it took me 20 years to have the time and money to go. When I first met Ray a part of myself that I had not even been that aware of suddenly relaxed and I felt safe in a way I had never experienced before. This was an experience that I felt the need to pursue & experience as much as possible so I signed up for Rays 4 year training. I completed the training a few years ago and have been integrating it, and am only recently starting to offer Rays work specifically. Though I have to say that Rays work has deeply influenced everything I teach since that first meeting. He is a master of creating a safe container within which we can unfold & be held.
The Horses