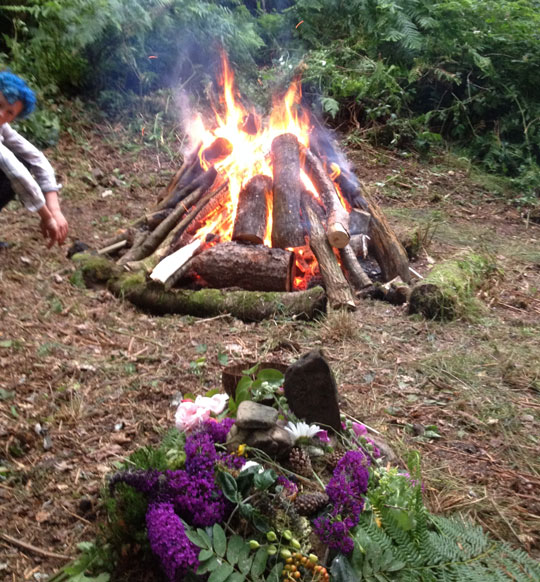 Sweat Lodges
at the Lune Valley Movement Space
Next sweatlodge weekend in Lune Valley
18th (optional Dance session 7.30pm-9.30pm,
19th 9am 20th May 2018
On a practical level the Sweat Lodge is like a sauna or steam bath.Through the use of ritual, sacred choreography and song we seek to inspire an attitude of reverence, expanded consciousness and gratitude.
The Sweat Lodge site is down a fairly steep and can be muddy hill. There will be carrying and physical work to do as well as food preparation, and other tasks, each person is supported to find the job they are able do and want to do well. The lodge is a community co-created ceremony, we all prepare and experience it together, within that each persons experience is their own and though we support each other, each person is responsible for themselves. Please see booking form.
More about the Sweat lodge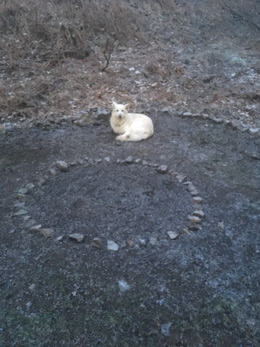 The Sweatlodge (Temazcal, Inipi) is an ancient ritual, a ceremony of our ancestors, which heals and cleanses body, mind and spirit. For thousands of years indigenous people all around the world celebrate this sacred ritual for connecting with mother earth and cosmic energy. Surrounded by darkness and heat we deeply connect with the sacred elements Earth, Water, Fire and Air and root with the source. Sacred prayers and songs lead us through the darkness to a place of deeper connection with ourselves. Together we build the ceremonial fire providing the heat & energy for the sweat lodge stones, the stones represent and become our grandfathers and grandmothers. In deep respect and honour we enter the Inipi and celebrate and pray together. Here we can surrender to mother earth and we can let go of sorrows and fears and leave the sacred sweat lodge new born through the process of purification. 
Theme of the May 2018 sweat lodge
Fertility and Union – Beltain – Newmoon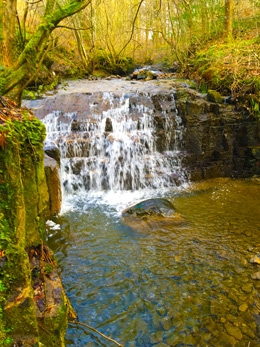 Beltain is a celebration of the potency of the Earth and the forces of Nature. This is the beginning of the most active part of the year and the start of Summer.
All of life is bursting with fertility, the sap is rising, birdsong fills the air,  growth is everywhere. Beltain is a celebration of sexuality and the fertility that springs from the union of female and male forces. It is a time for practicing the art of wooing, for letting passions fly in the exuberant joy of the moment. It is a time to express yourself, but also to remember to stay grounded.
Ask yourself what you wish to give energy to. Where will you put your focus? What can you change for the better? What actions can you make that will help the spread of goodwill and Love in the world? All too soon this highly fertile time will be spent, so make the most of its raw energy for initiating plans and visions. Everything you do now will bring you closer to your goals, as the expansive energy of the moment carries you along.
The sacred circle in the sweat lodge will help you to connect with the intense power of the elements and will guide you to unfold and bloom.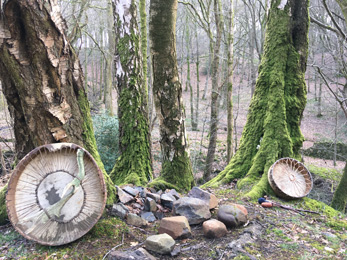 An invitation:
3 days before and after entering the Inipi it is advised to refrain from using behaviours and substances that you know deplete your life force and block your ability to feel, such as; caffeine, alcohol, nicotine, sugar and any other drugs, this could include the use of food/sex as an anaesthetic/coping mechanism for difficult feelings.
We invite you to do what you can manage in this regard even if it is a small step it will have a very positive impact on your experience and deepen the healing experience for the whole lodge. AND to be clear this is an invitation and an individual decision and not compulsory.
The sweat lodge weekend itself is a strictly drug- and alcohol free space!
What to bring:
Women should wear a sarong or a dress, and men shorts or sarongs or towels. You can also bring a towel to sit on – made out of natural fibres
2 towels – made out of natural fibres
Personal sacred objects, drums, rattles
Your courage to experience and explore as well as your self-responsibility to be safe.
All weather clothing, good strong no- slip shoes/boots.
Everything you need for your comfort.
Food to share (we will have 2 lunch, breakfast and dinner together, as well as snacks during the day).
If you are staying over it is essential that you bring your own bedding.
(If we need to provide you with extra bedding or towels there will be an extra £10-20 cost) (there are mattresses).
2 gifts.

Traditionally the fire-keeper gets a gift for his/her give away.
Secondly, a sacred gift wrapped in red clothe for the gift blanket ceremony on Sunday.
Sweat lodge Team:
Dawn Morgan has been involved in ceremony and sweat lodges for 25 years and has sat in all of the various sweat lodge roles. "I love the experience of being in service to the lodge, the land and all our relations. These Lune Valley Lodges feel especially potent, heartful, & full of transformational and healing intent. It is delightful to experience the lodge team grow in depth and connection each time we meet." Dawn's background is in facilitating embodiment, through movement & dance, working with nature within and without. As well as working with horses she has a particular interest in and has trained to work with trauma and how our earliest imprints are created as we enter life.
Richard Whiting has spent the best part of his life in nature and loves to connect with the elements. He is a gifted Shiatsu practitioner and Reiki master and shares his passion of connecting with energy – Ki – through continuous engagement with sacred lodge ceremony since 2011. A big part of his life is dedicated to the Mankind Project, where he develops a deeper understanding of spiritual opening and connection.

"The lodge ceremony has my heart and my passion. It is both vastly humbling and, paradoxically a great joy and honour to be invited to the sacred circle at the Lune Valley Movement Space. Thank you"
When:
You are invited to come and dance on the Friday Evening  18th May, there will be a 5 Rhythms class, 7.30-9.30pm with Dawn £10-12-15. This optional and requires separate booking: Book your place
Although this is not officially part of the sweat lodge weekend it is a wonderful way to begin the process. You can stay overnight, see below for more information about accommodation.
Saturday 19th May
If you are arriving on Saturday morning, please arrive by 8.30am, ready to come together as a circle at  9am. On Saturday we will open the space, build a new sweat lodge together and celebrate this event with a pipe ceremony.

Sunday 20th
We will have an early start to build and light the fire. Drums, prayers and songs will empower the fire energy. We will enter the lodge early afternoon. Having completed the lodge we will eat together and have a integration circle. Please leave the premises by 7pm.
Accomodation
In a beautiful big room with beams and a wood burning stove. There are two sleeping platforms and some fold out single mattresses. There is a shared bathroom and kitchen. Bring your own towels and bedding.
Money/Energetic Exchange
The sweat lodge team does not charge for their time serving the lodge.  However, wood, preparation before and after the lodge, heating, water, fuel, cleaning, electricity and accommodation…. This is not for free. We have calculated that 50 GBP per person per lodge covers the basic costs for a lodge. If there is ever any money left over we will use it to buy lodge equipment.
Money is just an exchange of energy. it's not actually to do with the amount of money we have, it's to do with our attitude and attachment to it.
Every exchange of payment is received with gratitude.
Booking is essential!
Bookings need to be confirmed and paid for by the 11th May.
More informaiton about the space, and directions...
Booking
To book.
Pay what you feel you are willing to contribute, either by making a bank transfer (Account no. 40922402 Sort code, 09-06-66, please reference the payment with "Lodge" and your first name so that I can identify the payments), or pay via paypal selecting from the dropdown menu below the amount that is right from you, and click "Buy Now".
Then register using the form below.
Back to the Lune Valley Movement Space summary page