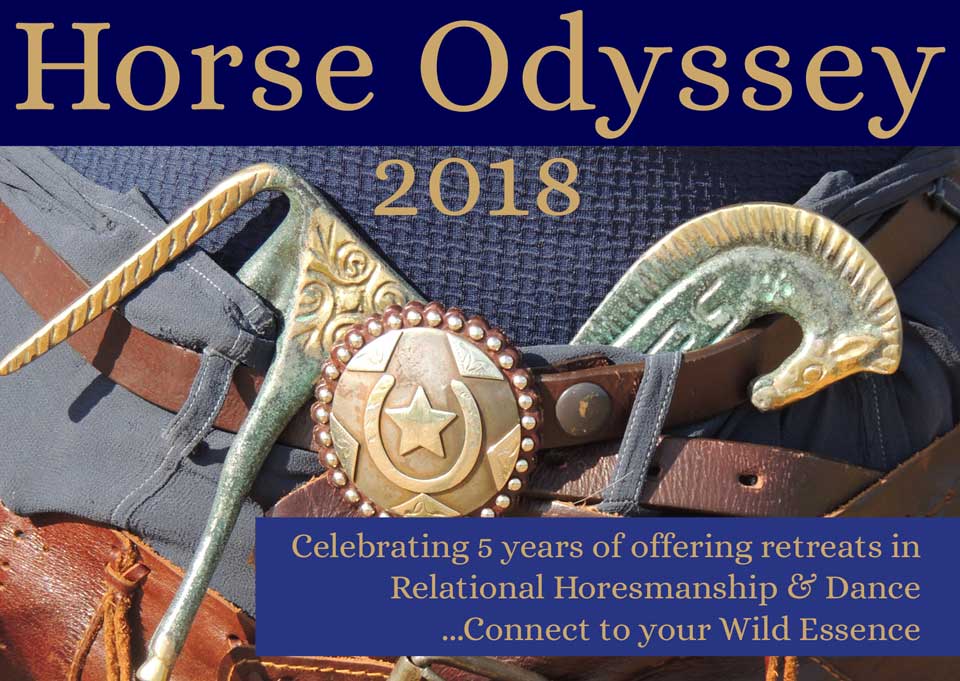 Horse Odyssey
at Heartshore Stables, nr Stroud
Address: Crackstone Barns, Crackstone, Minchinhampton, Gloucestershire, GL6 9BD See map
Elemental Horse Dance
July 3rd(eve)-8th 2018
Join us for an exploration of Earth, Fire, Water Air and Spirit in relation to ourselves, the horses and all we are connected to. We will work with music, dance, embodied movement and relational horsemanship to bring us closer to our fundamental essence and our life's path.
Horse Dance Oracle
Sept 19th(eve)-24th 2018
We are living in times of chaos and change, we invite you to remember your place in the family of all things and to consult the Horse Oracle through the ritual of the Horse Dance. Come with a question and we will work with you to prepare yourself, through movement and horsemanship practice to receive an answer.
Booking
To book.
Pay either by making a bank transfer (Account no. 40922402 Sort code, 09-06-66, please reference the payment with "Odyssey" and your first name so that I can identify the payments), or pay via paypal selecting from the dropdown menu below the amount that is right from you, and click "Buy Now".
Then register using the form below.