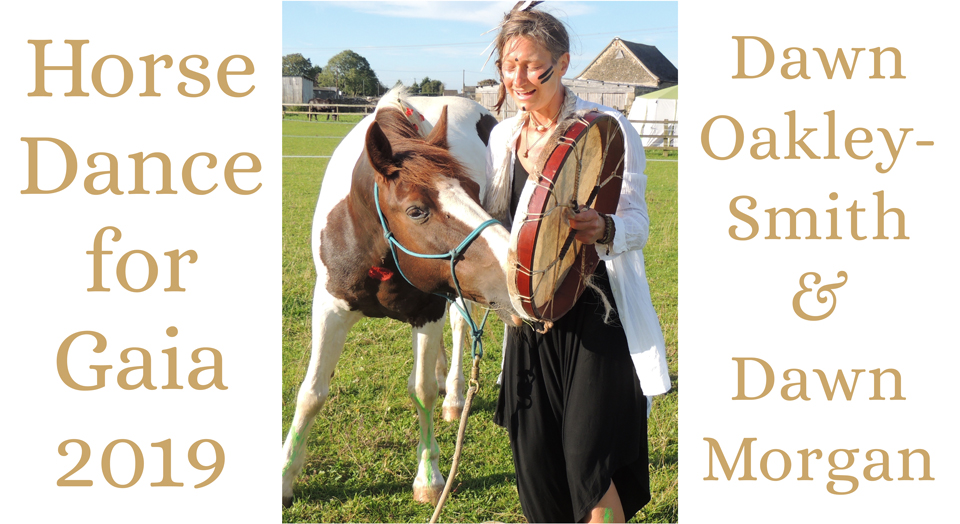 Horse Dance for Gaia
with Dawn Oakley-Smith and Dawn Morgan
Shapeshift 2019
Heartshore Stables Stroud, GL6 9BD
21st Aug, 1pm - 25th Aug 4pm
We have been developing the Horse Dance as a ritual & oracle for 6 years. We felt moved to offer this horse dance for Gaia.
What is my sacred purpose or task in relation to the earth?
Awareness is rising about our connection with & impact on the earth our home. Wherever you are in relationship to this unfolding we invite you to the August Horse Dance. Take refuge with the herd, receive wisdom, resource yourself & reach for inspiration as your path is revealed. Horses can act as a bridge between the spiritual & practical realms offering us insights in both. We will work with dance, movement & ceremony with one of Gaia's horse sons or daughters from the Heartshore Herd.
£590. Lunches included. Earlybird by 1st August £550. Free Camping. No experience needed. To book/ more info: www.shapeshift.co.uk/horsedance or call Dawn Morgan: 07894 711520, Dawn Oakley-Smith: 07918 687031
Dawn Oakley-Smith
I have worked with horses for more than 40 years. My approach is to facilitate authentic relationship, with ourselves, horses & the planet; using Relational Horsemanship, shamanic practice & soul awareness.
Dawn Morgan
I am drawn by the majesty & sensitivity of horses. Their willing, wild curiosity is a gift to the heart. Background - facilitating movement & dance, trained in 5 Rhythms®, Somatics, Pre and Perinatal Psychology, & Horses.
What happens during the retreat?
We meet the Heartshore Herd and make a connection with one of the horses. Usually the horses choose who it is they will work with. The horses background and story often resonates with the human they choose.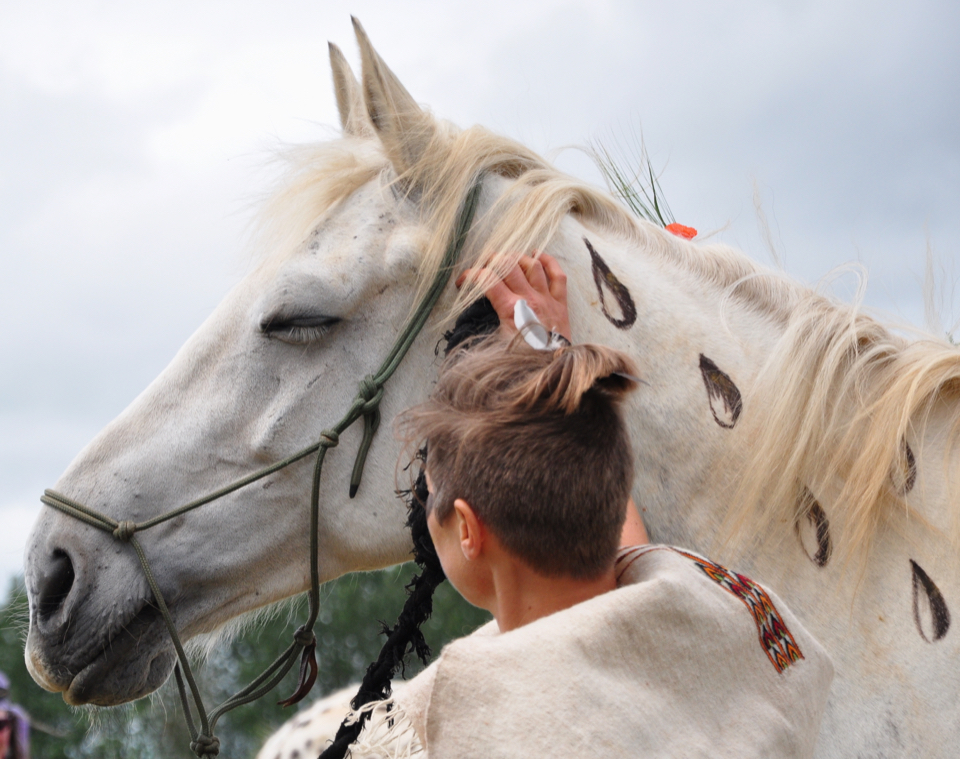 We dance inside and on the land, working with earth connection, body articulation, grounding and spontaneity. These are all essential and useful practices when working with horses. Horses are already grounded, earth connected and spontaneous... sometimes we have a bit of catching up to do! And it is really fun and enlivening to move outside on the land under the wide sky of Heartshore stables.
All levels of movement experience and abilities are welcome, you do not need experience of horses or movement to benefit hugely from this retreat. And if you are experienced we warmly welcome you.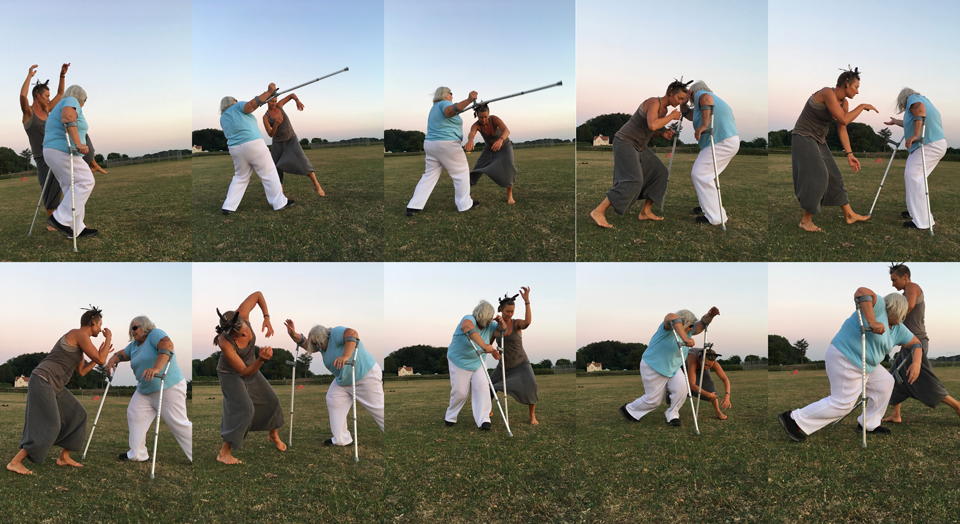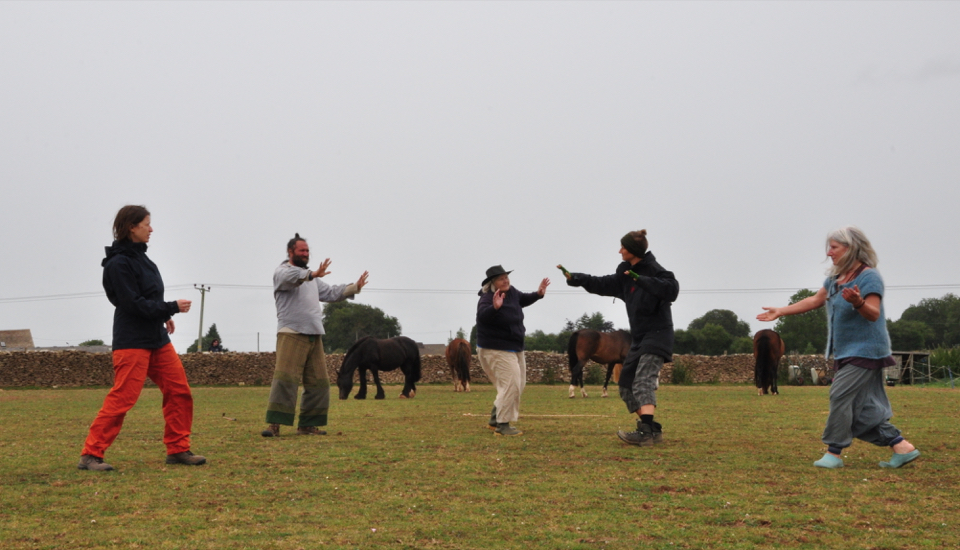 We learn Relational Horsemanship skills. All levels of experience are welcome.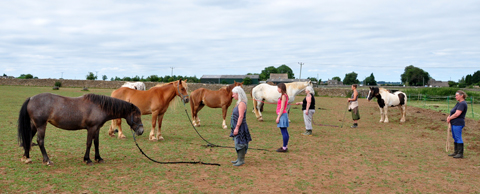 Lunch included; Delicious, organic vegan soups.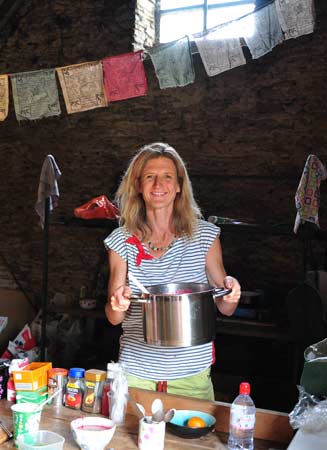 We take time to prepare the horses for the Horse Dance Ceremony, sometimes we paint them, weaving flowers into their main and tail, sometimes we use body paints on ourselves and we help each other get ready, this is a very nourishing activity and can have an ancient, tribal and timeless quality.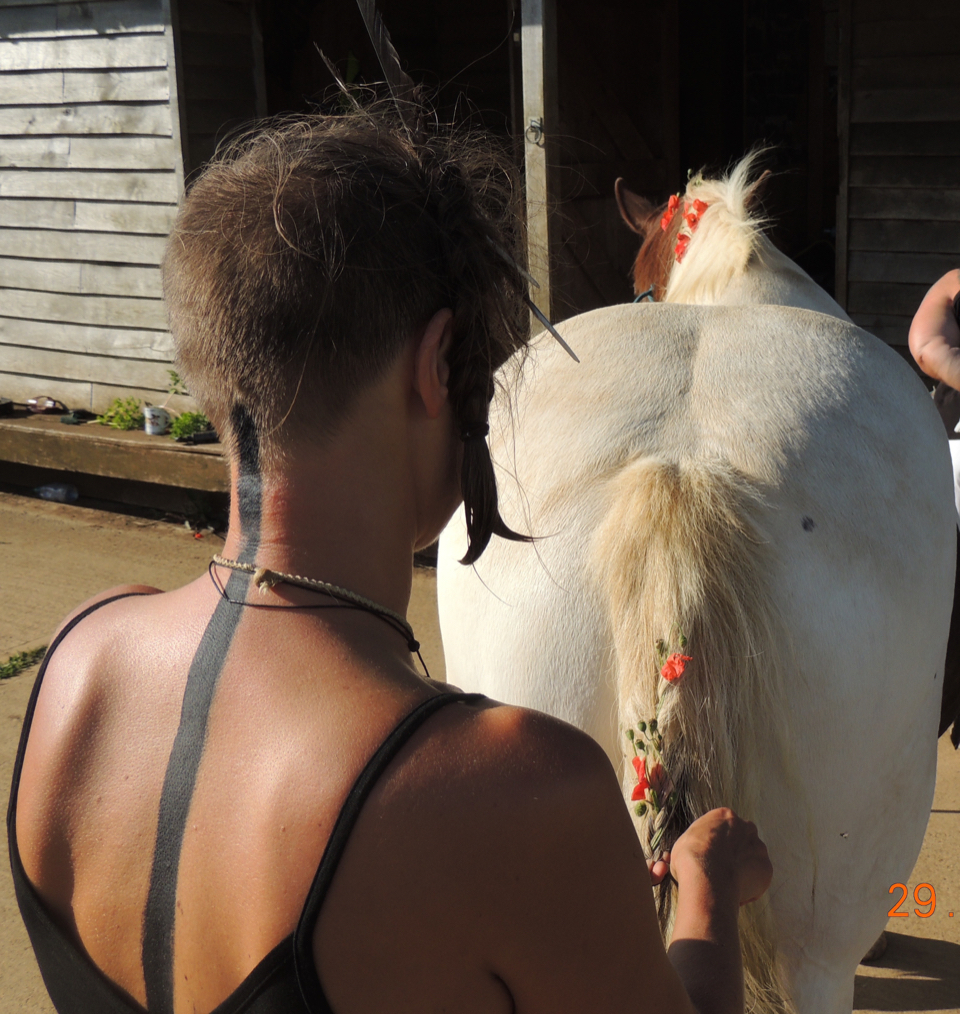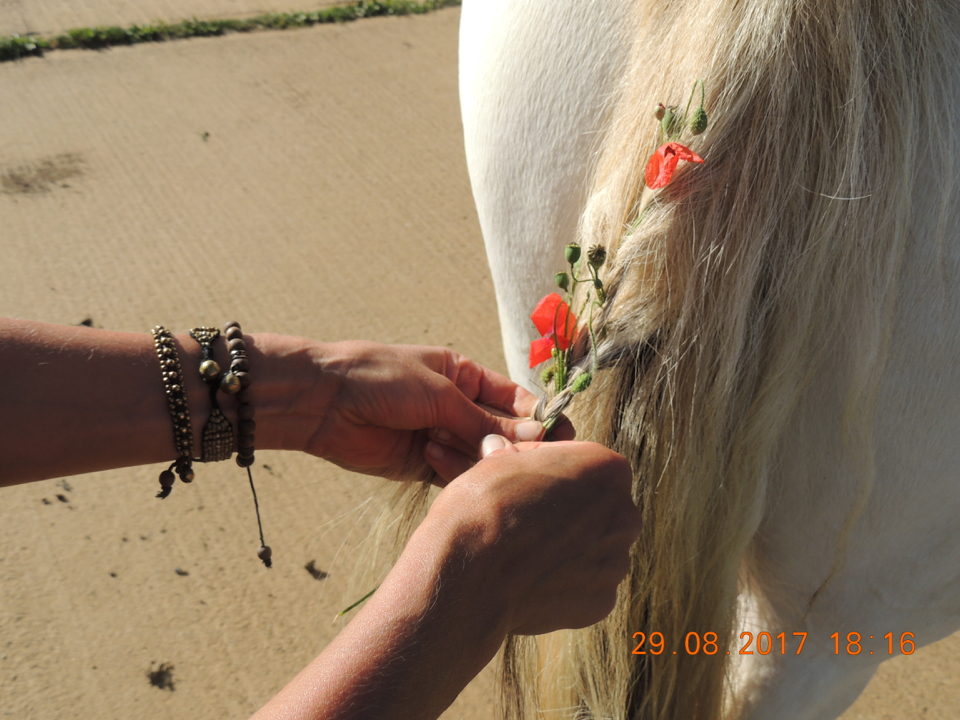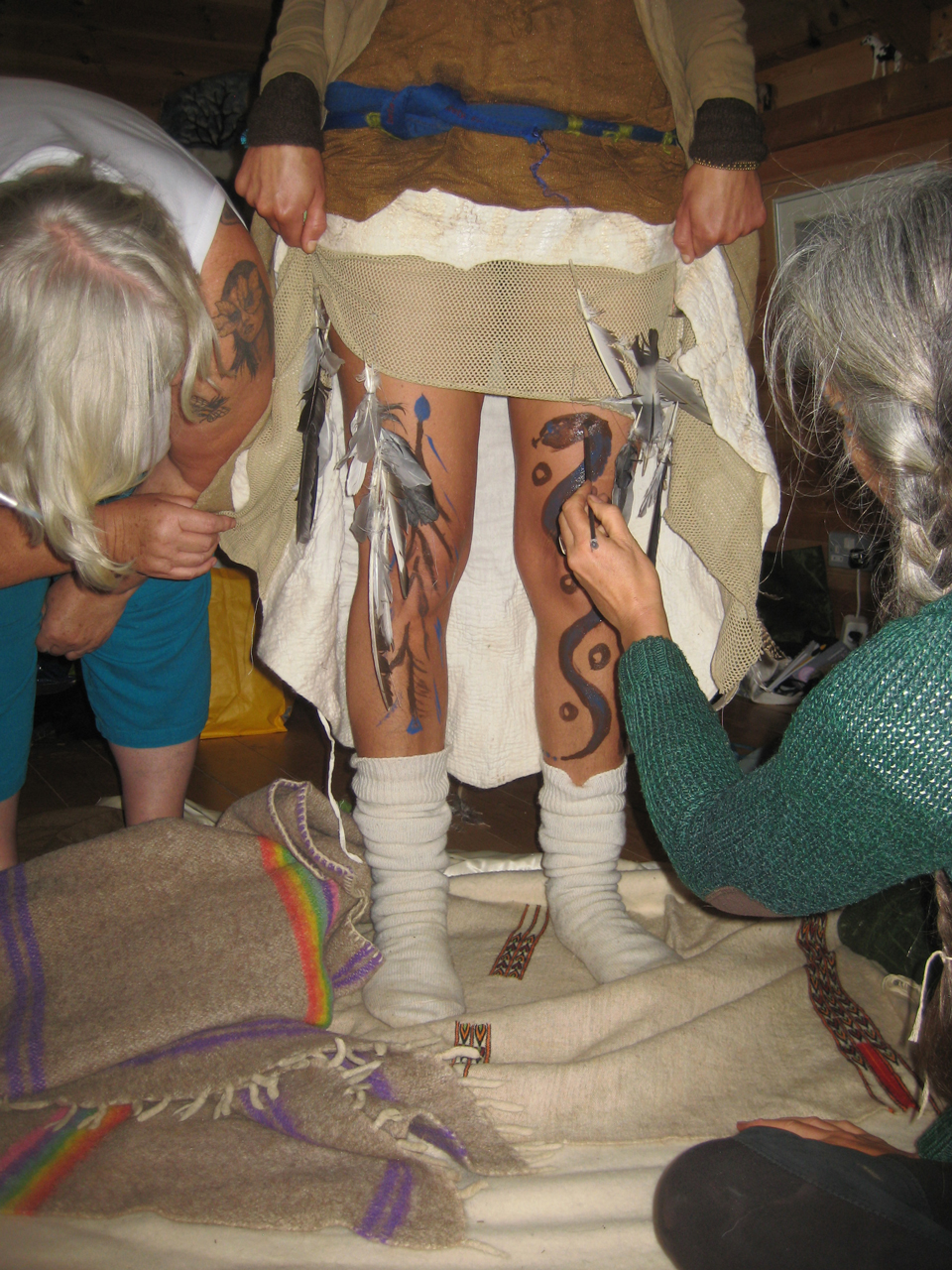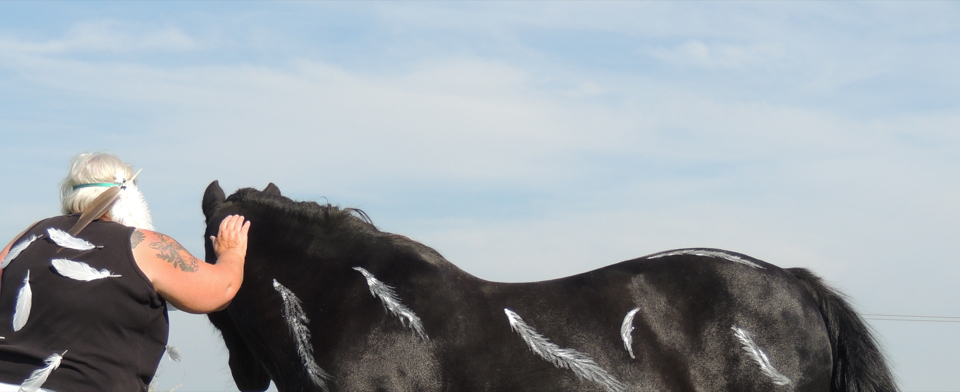 It is rare that we ride the horses as part of the ritual, but sometimes it feels right.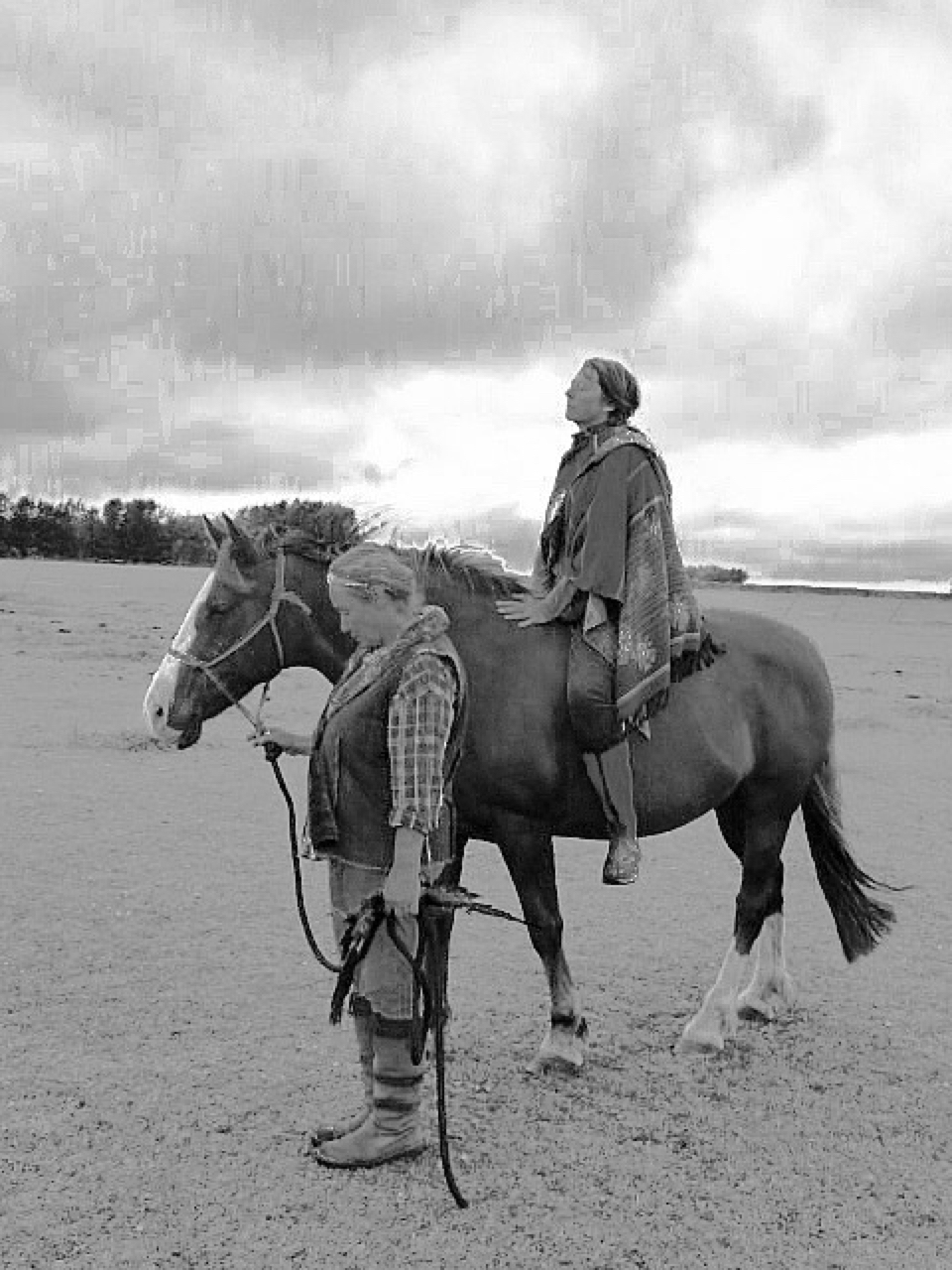 We endeavour to bring mindfulness, presence and respect to all our interactions with the horses.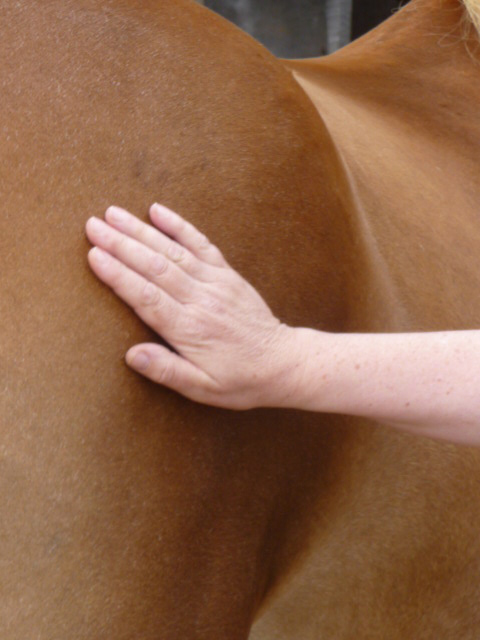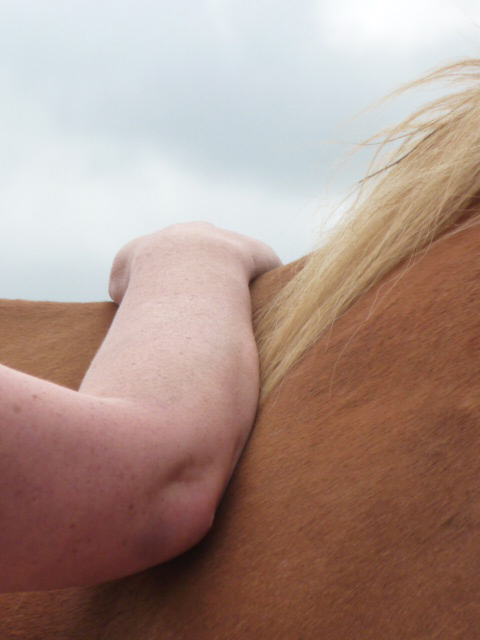 Some of our work can take us into deep relaxation and dreaming with the horses.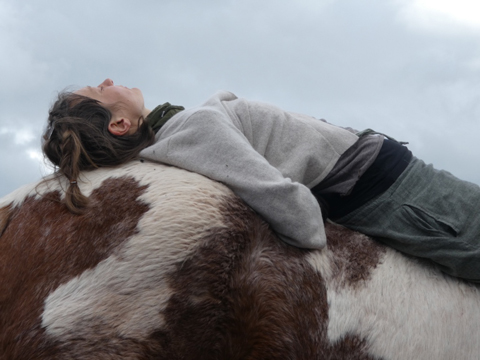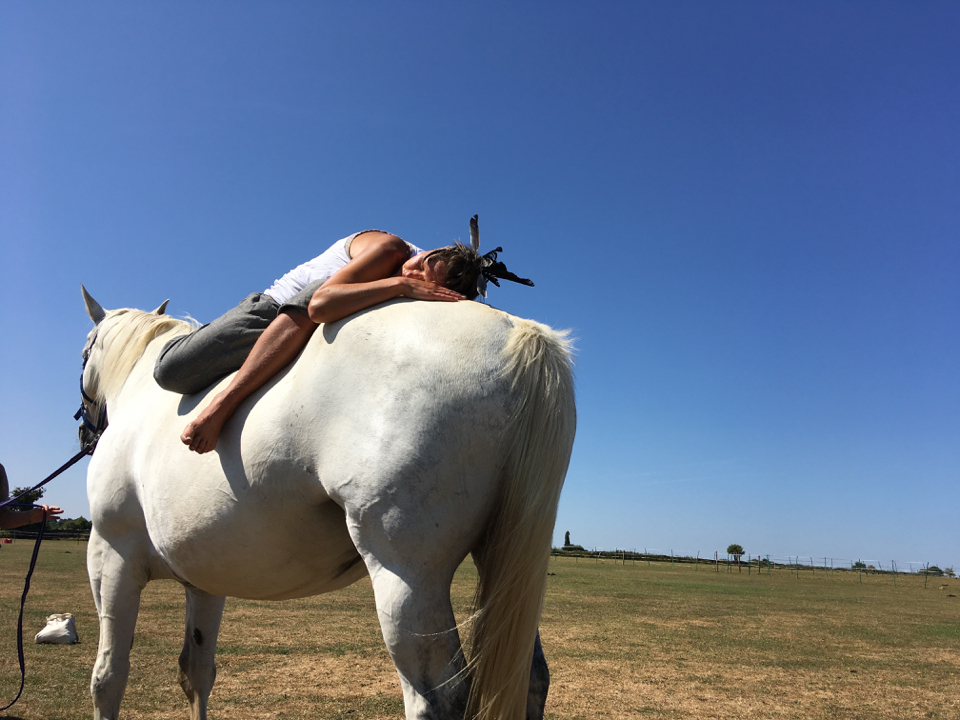 We share an evening around the fire, drumming, singing, laughing, quiet time and prayers.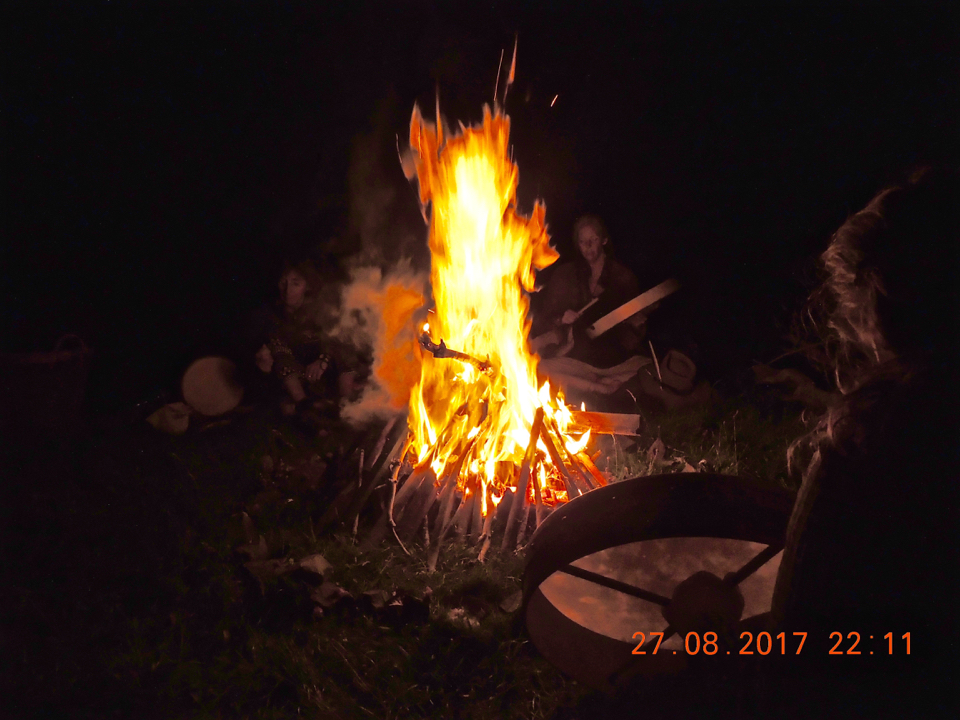 Free Camping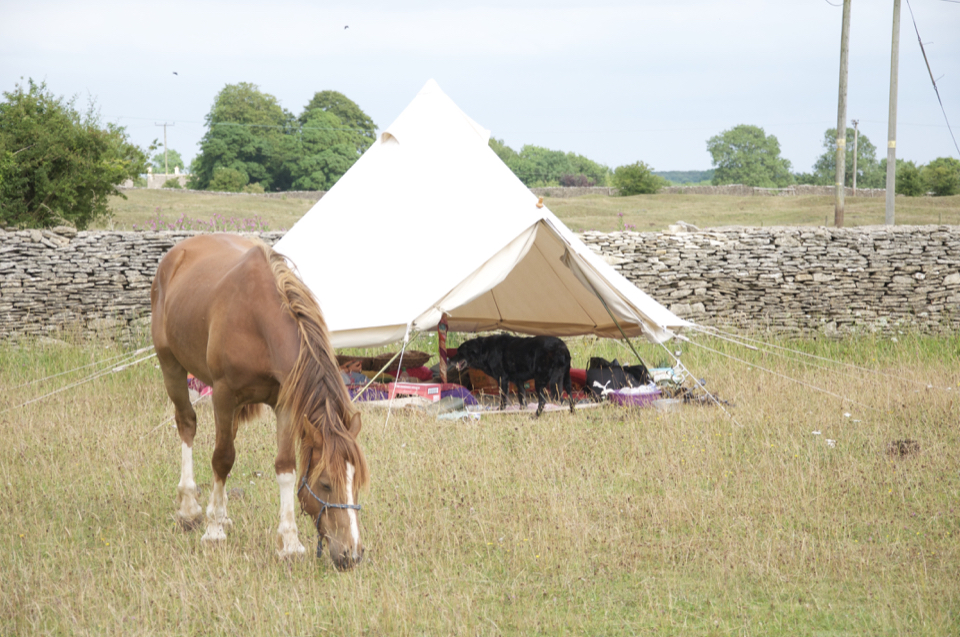 We endeavour to invite the sacred in as part of our day to day presence on the land, with the horses, with ourselves and each other as well as in the ceremony itself.
Our work with the sacred is all inclusive and is spiritual rather than religious.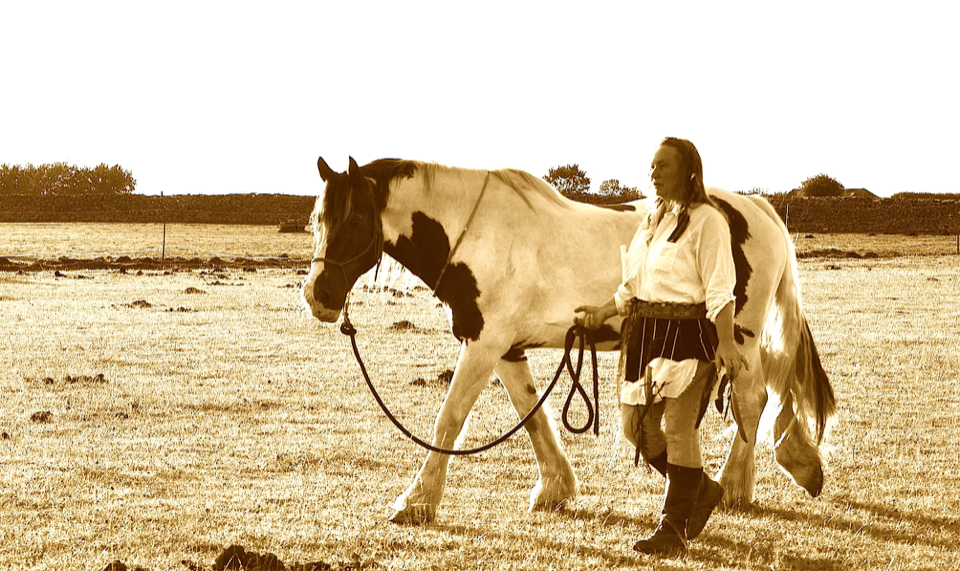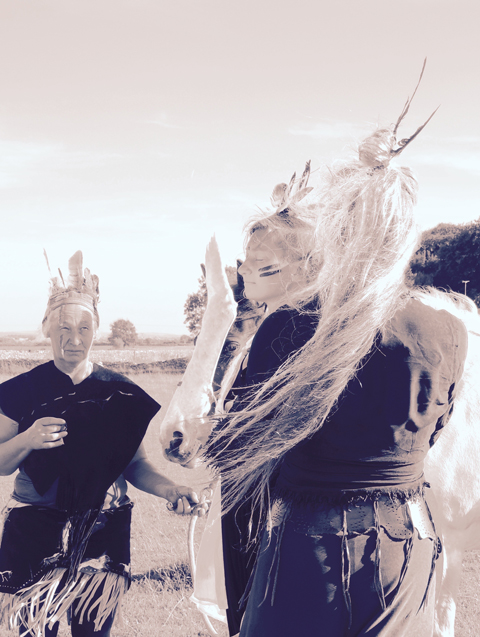 Please get in touch if you have any questions, or need more information:
Dawn Morgan: dawn@shapeshift.co.uk / 07894 711520,
Dawn Oakley-Smith: dawnoakleysmith@gmail.com / 07918 687031
Booking
First pay for your place using paypal, then fill out the registration form below.
Pay, either by making a bank transfer (Account no. 40922402 Sort code, 09-06-66, please reference the payment with "HORSE" and your first name so that I can identify the payments), or pay via paypal selecting from the dropdown menu below the amount that is right from you, and click "Buy Now".
Registration form