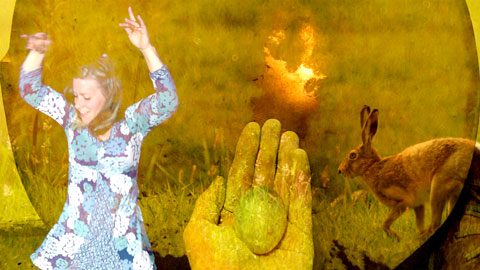 Hare photo credit: Ronald van der Graff
Coming Back To Life
A 3 day Shapeshift 5 Rhythms Dance & Somatic Awareness Easter Retreat with Dawn Morgan Assissted by Mari Winkleman & Helene Su
Retreat: Friday 30th, 10am - Sunday 1st April, 4pm
At the Lansdown Hall Stroud, GL5 1BB
An invitation to nourish the roots and tender shoots of our existence invite what has been frozen to melt and bring warmth and love to the heart of life.
Each day we will dance the 5 Rhythms and practice moving how we feel. We will practice Somatic Movement exercises to bring attention, listening and respect to our earth connection and to the spark of life within us.
Price
£180, Early Bird by 10th March £150
Booking
To book. Pay, either by making a bank transfer (Account no. 40922402 Sort code, 09-06-66, please reference the payment with "EASTER" and your first name so that I can identify the payments), or pay via paypal selecting from the dropdown menu below the amount that is right from you, and click "Buy Now".